Clozit
Clozit was born out of my own need to organize my wardrobe and streamline the process of getting dressed in the morning. I led the design to create an experience that was intuitive and seamless. It is available on iOS.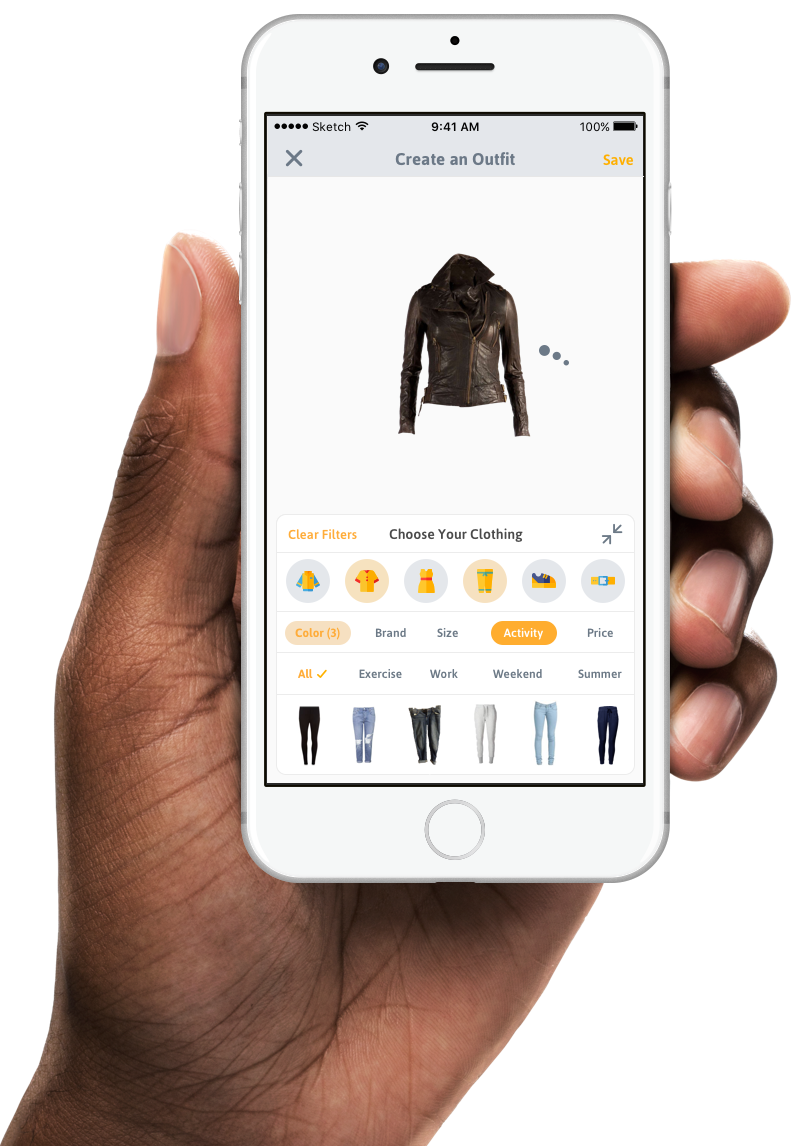 The version of the app at first launch was intentionally simple, with core functionality that provided a solid base off which to add features in the future. For the second release, I added tags and filtering for personalization and flexibility as well as a rethinking of the dressing room feature.
"Work section (pants, skirts, tops, tank tops, jackets all have a place); casual (long sleeve, short sleeve are separate; exercise, pool (pool cover ups and exercise are separate sections) dresses"
- user, female, age 35
Encourage the user to enter as much information as possible without making it seem necessary or a chore.
Choosing items in the dressing room should be flexible but not confusing.
Provide the user with multiple ways to choose items to accomodate for all the ways users pick an outfit.
Below is the updated flow for the new release with new screens for filtering and individual items.
Item categories like tops and shoes are pre-determined and required to provide the least organized of users with a baseline of sorting and filtering ability.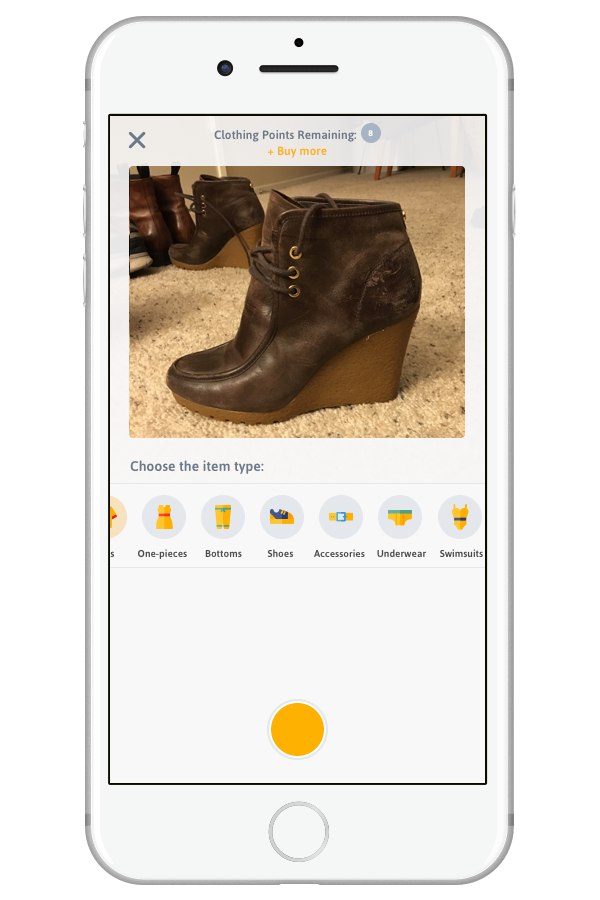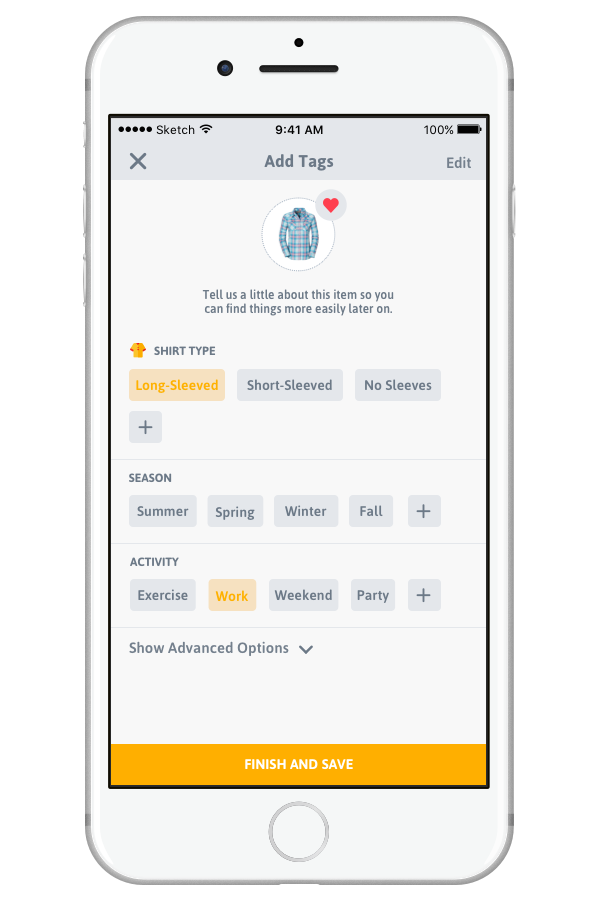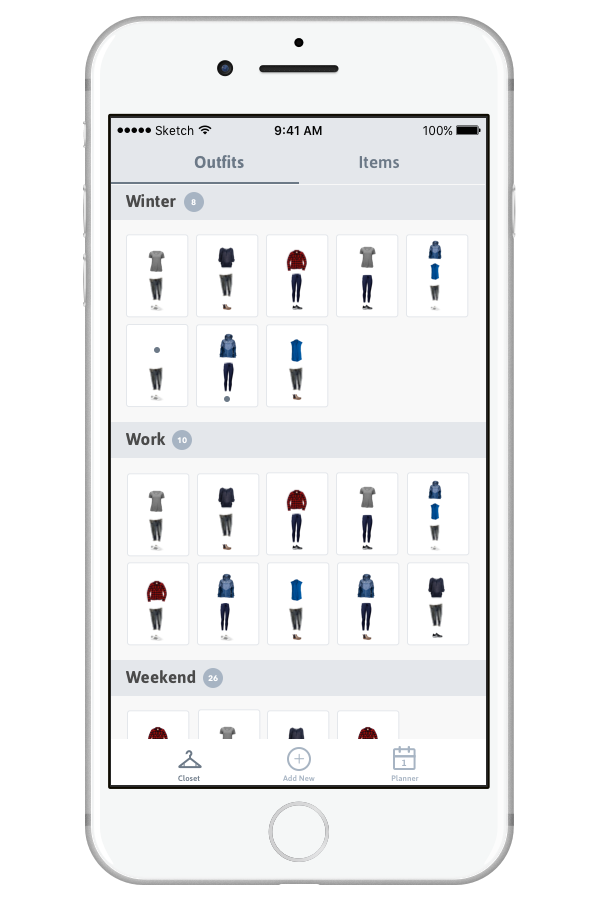 The expandable card can fully collapse to allow the user full access to the screen to create heir outfit. Swiping through items in edit mode allows user to choose their items instead in-context of the outfit they've already created.