Groupon+
I led the design to incorporate Groupon+, a new voucherless program, into Merchant Center. Enhancing our merchant tools and giving merchants insight into their campaign is vital for merchant retention and engagement.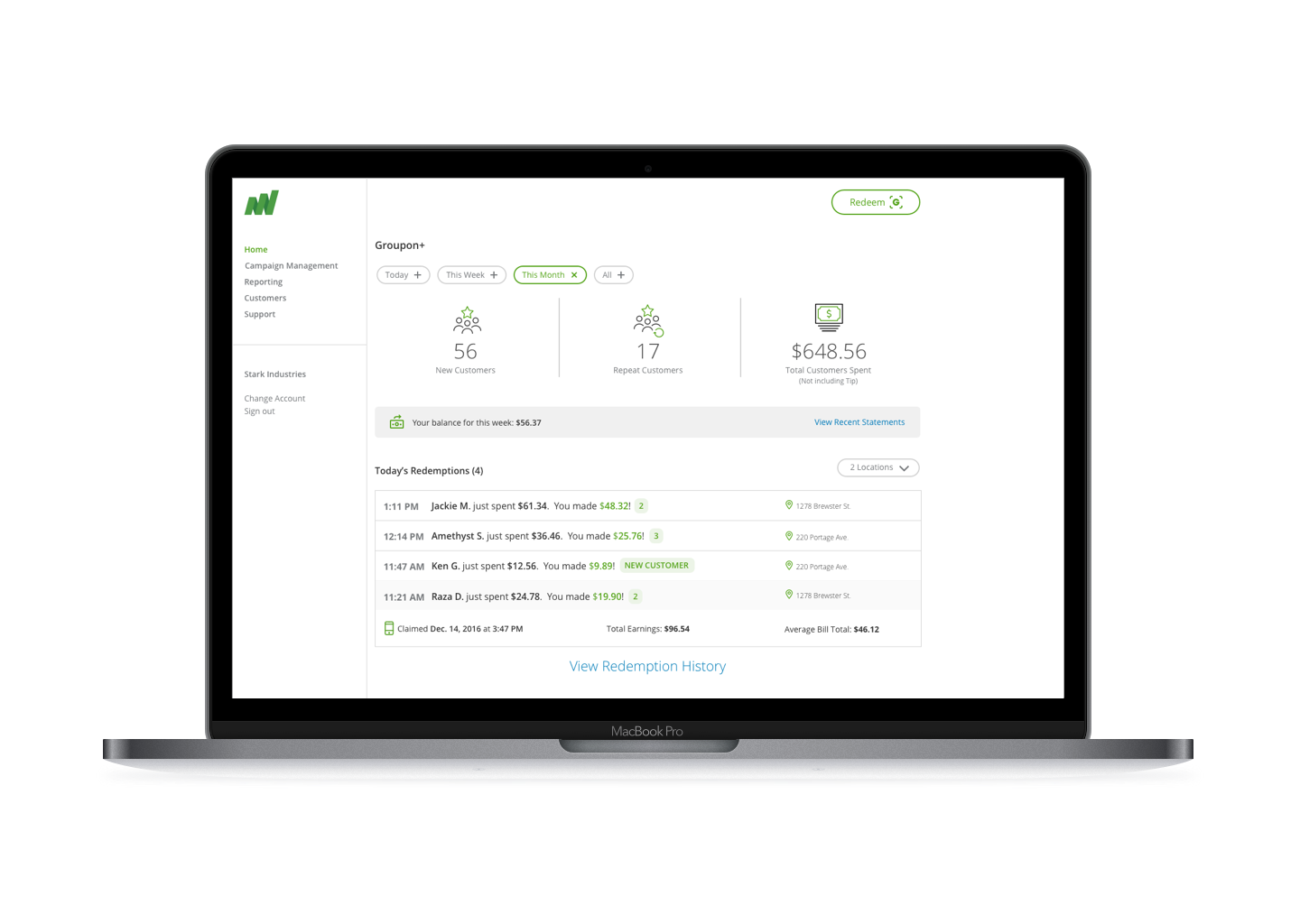 Groupon+ is a new offering from Groupon that allows customers to link their Visa card to restaurant deals and get cash back on their credit card statement. Merchants and customers both benefit from this frictionless redemption (no scanning of a Groupon voucher!), but it also means we need to make visible their successes with Groupon+.
Merchants care about the number of new and repeating customers and use this metric to define success.
Merchants want to see how their Groupon+ campaign is affecting their business moment-by-moment.
Since merchants don't swipe a voucher with Groupon+, we need to think critically about how and how often we communicate with merchants about their Groupon+ campaign.
The only data we were sending to Groupon+ merchants was through a monthly email with limited information. We decided to make the email weekly and add more data that would allow them to attribute success to their Groupon campaign. We then tackled redesigning the dashboard for Merchant Center specially for Groupon+ merchants.
Weekly Email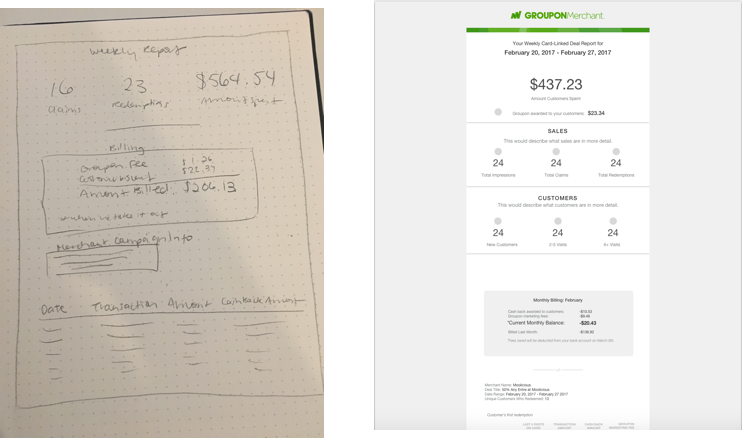 Merchant Center
The hierarchy of the email and dashboard reflects the priorities of the merchants we heard from. Merchant Center allows merchants to see real-time data of Groupon+ customers visiting their restaurant. These designs are to be followed by other initiatives to alert merchants to their Groupon+ activity.
Weekly Email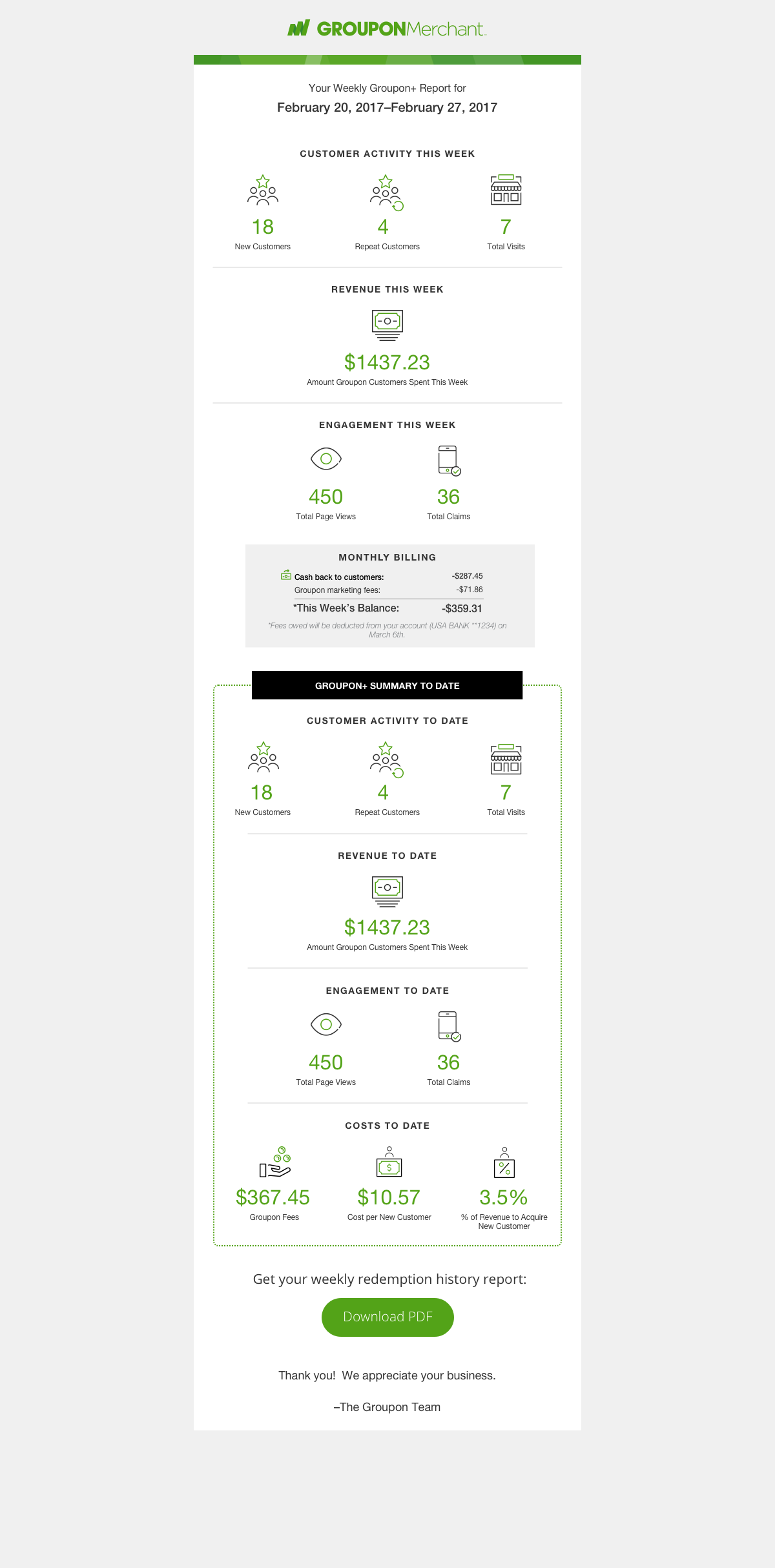 Merchant Center Dashboard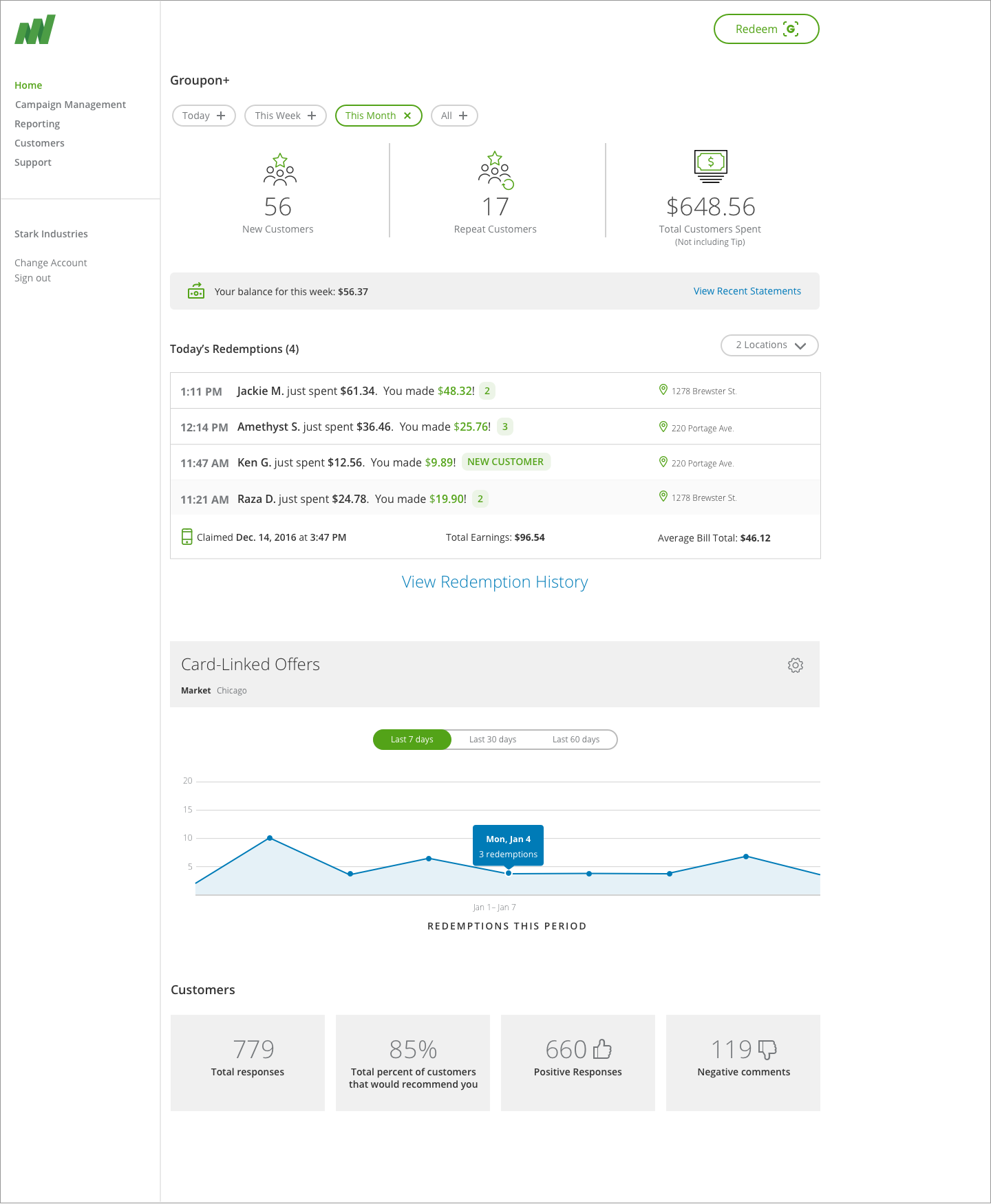 Merchant Center Reporting